Welcome to
163 articles since June 29, 2011, Ray Harryhausen's 91st Birthday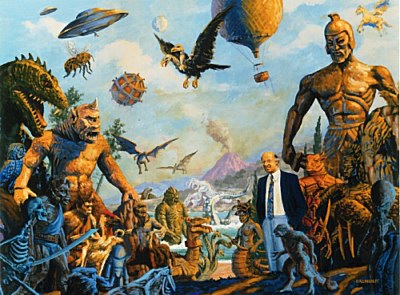 Welcome to Gwangipedia
Edit
Hi, welcome to Gwangipedia, the Ray Harryhausen Creatures Wiki. It is a collaborative website about this topic that anyone can edit!
Ray Harryhausen Wiki
Edit
Gwangipedia is about the creatures and movies by the famous stop-motion artist Ray Harryhausen. (Just Scroll Down to Create an Article)
Top Articles Gwangi, Phorusrhacos, Ammonite, Selenites, Ymir, Allosaurus,Styracosaurus,

One Million Years BC,Mysterious Island, Prehistoric, Beasts,
Create an Article

If you wish to Create a New Article, then just type in box below
Ad blocker interference detected!
Wikia is a free-to-use site that makes money from advertising. We have a modified experience for viewers using ad blockers

Wikia is not accessible if you've made further modifications. Remove the custom ad blocker rule(s) and the page will load as expected.